Project
Webdesign and webdevelopment
Delivered
Vue website with API connection
We are excited to present our latest achievement: the innovative single page application for BuildMyVaratti.com, built with the powerful Vue.js framework. This project illustrates our expertise in creating interactive and dynamic web experiences that are user-centric.
Check the configurator
Putting together your dream boat
With BuildMyVaratti.com, we have developed an advanced online boat configurator that allows customers to design their dream Varatti speedboat. Users can customize the colors of the deck, hull, interior and more, and even choose whether they want a tower on their boat. All of this is made possible by the flexibility and responsiveness of Vue.js, allowing us to provide a seamless and intuitive user experience.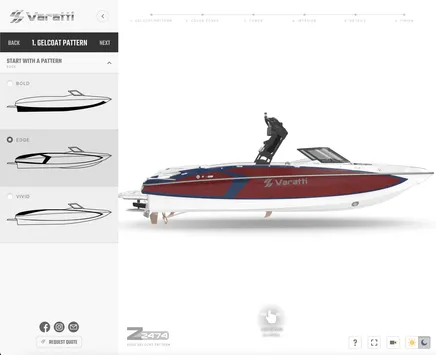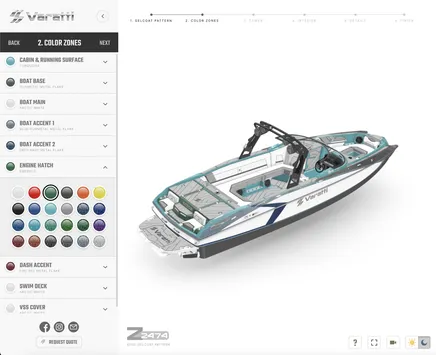 Attention to detail
For this project, we had the pleasure of working with our client Klaas Nienhuis, a very talented 3D visualizer. Klaas modeled the boats in 3D and layered textures, contributing to the realistic and detailed representation of the boats in the configurator.
The result is a website that is not only visually appealing, but also functional and user-friendly. Regardless of device or screen size, the BuildMyVaratti.com website delivers a consistent and enjoyable user experience, thanks to our responsive design and attention to detail.
Links and automation
Furthermore, we added a link to a sales package so that desired configurations can be shot directly and actually ordered by customers. It also automatically bakes images that can be used for partial functionality in social media platforms.
We are extremely proud of this project and we are confident that it takes BuildMyVaratti.com's online presence to the next level. If you are looking for a similar solution for your business, we invite you to check out the project on BuildMyVaratti.com and experience how we can leverage technology to bring your vision to life.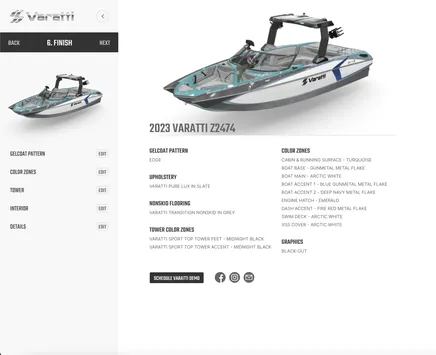 Are you also looking for an interactive 3D configurator?
Ask about the possibilities and we will be happy to explain what we can do for you.