Project
Webdesign and webdevelopment
Delivered
Multilingual Craft CMS 4 website
We are proud to present our latest creation: the dynamic and innovative, multilingual website for Orffa, a global leader in the development and distribution of special additives for animal feed. The website supports six languages: English, French, Spanish, Portuguese, Polish, and Russian, allowing Orffa to reach a wide and international audience.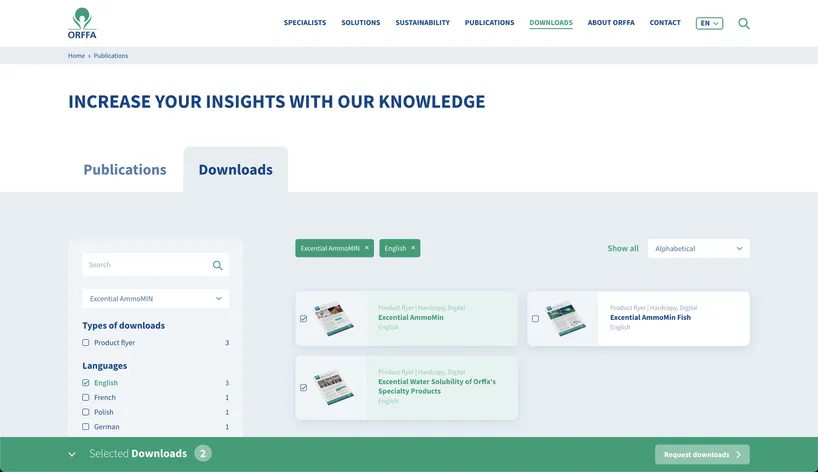 Hubspot CRM integration
The website is built on the robust platform of Craft CMS 4, which gave us the flexibility to create a customized solution that perfectly aligns with Orffa's unique needs. But what makes this website truly special is the seamless integration with Hubspot.
Thanks to this integration, every contact made through the website can be efficiently managed and optimized. Moreover, we've implemented a unique feature that, based on the chosen country and language of the visitor, initiates communication with the right specialist within Orffa. This allows Orffa to provide personalized and effective customer service.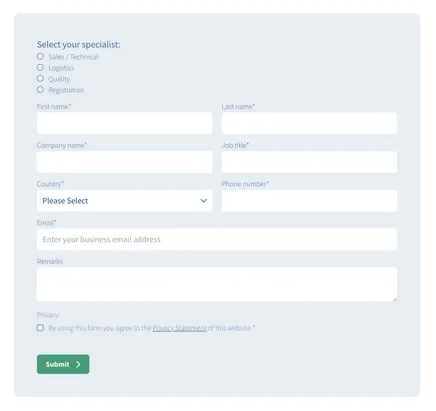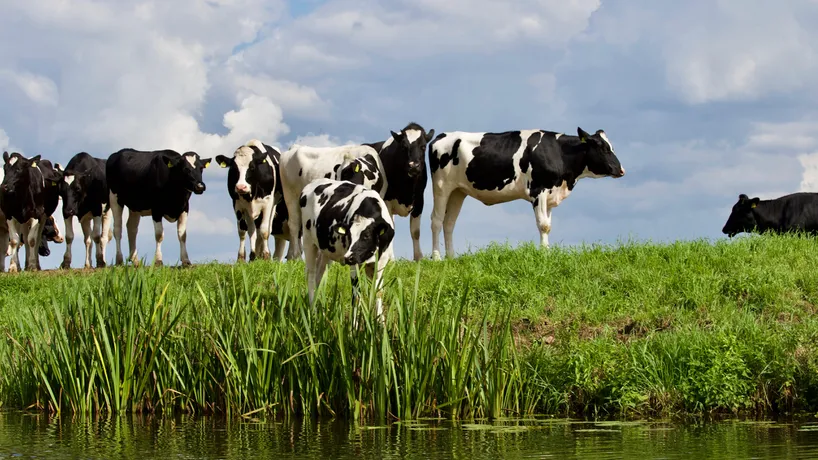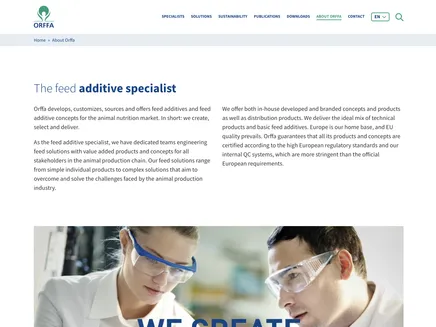 Lightning fast and SEO-friendly
But we didn't just focus on user experience and functionality. Behind the scenes, we ensured that Orffa's website is technically optimized for both speed and SEO. Thanks to advanced optimization practices, the site loads at lightning speed, contributing to a smooth and enjoyable user experience. At the same time, we ensured that the site is fully SEO-friendly from a technical perspective, making Orffa more visible in the highly competitive online space.
Digital transformation
This project demonstrates our ability to deliver complex, customized solutions that maximize our clients' digital potential. We are proud to have been able to assist Orffa in their digital transformation, and we look forward to further collaborations.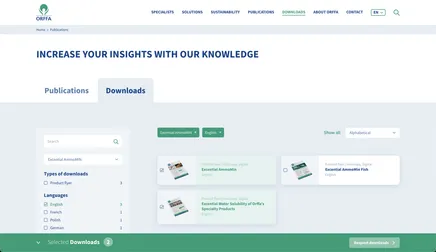 Are you looking for a website like this?
Get in touch and we will gladly take up the challenge. I am very curious