Websites
Are you looking for a unique website that fits your business and your target audience? The Craft CMS we use can and do customize down to the pixel. So that your website is as unique as your business.
A unique website
Your company is special and you want your website to reflect that. Good news: we do not limit ourselves to themes or skins, but create unique websites. Because every website should be recognizable and distinctive.
Easy maintenance
Our websites are as user-friendly on the back end as they are on the front end. So you can start using them right away, without a course or workshop. That's great, because it leaves you time to focus on your business.
Expertly built
You can expect from us that when your website is ready to go live, it can and should actually be seen. On a desktop, but also on mobile. And if there are still any problems, we will of course solve them.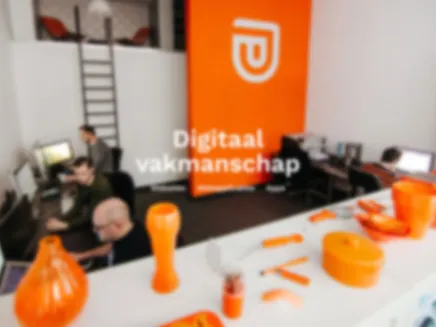 Kwalitatieve websites
PixelDeluxe ontwerpt en maakt websites. Vanaf het eerste idee, via wireframes en het interaction design tot het uiteindelijke ontwerp. En daarna bouwen we ze, totdat ze helemaal lekker werken.
Gebruiksvriendelijk

Zo kunnen we gebruiksgemak aan de voor- en de achterkant van je website garanderen. Voor je doelgroep en dus ook voor jezelf. Want jij bent degene die hem gaat voorzien van inhoud. Nieuwsitems, producten, updates en foto's plaatsen: na de oplevering ben jij aan zet. En dus kan het bijhouden van de website maar beter een leuk en makkelijk klusje worden. Want het bijhouden van je website is niet het enige dat je te doen hebt. Er moet ook nog gewerkt worden!
Het Craft CMS
Onze websites worden gemaakt met behulp van het Content Management Systeem Craft. Nooit van gehoord? Dan wordt dat hoog tijd! Het systeem heeft het beste van veel andere systemen in zich: het is (daar is 'ie weer!) gebruiksvriendelijk, veilig en makkelijk te updaten en het design is tot op de pixel aan te passen.
Het stelt jou in staat om snel je website (of zelfs je webshop) te onderhouden. En dat gaat verder dan alleen teksten aanpassen: het systeem stelt je zelfs in staat om complete pagina's zelf in te delen en op te maken, door middel van contentblokken. Doordat de blokken door ons van een passende design zijn voorzien, blijft de vormgeving van de pagina altijd binnen de totale website passen. Het systeem biedt jou als gebruiker én ons als ontwikkelaars dus heel veel vrijheid.
Voor alle schermen
Geschikt voor mobiel, maar zonder mobiele versie. Onze websites worden altijd responsive vormgegeven, zodat ze er goed uitzien én goed functioneren op ieder beeldformaat. Jouw website is dus geschikt voor desktop, tablet en mobiele telefoon.

Who are our customers?
Our clients come from all sectors of business, but not only that. We also work for museums, municipalities, professional associations and interest groups. Any institution that really values how it can be found on the Internet, we can make happy. And happy customers ... that's what we do it for!
Are you looking for an awesome new website?
We are happy to think with you over a cup of coffee.