Project
Interaction design, 2015
Delivered
UI/UX designs of web application, incl all HTML/CSS templates
An online platform that helps NVM estate agents easily let and then manage houses. We were commissioned to provide an interaction design and final design for this ontzorg application, right down to the HTML/CSS templates.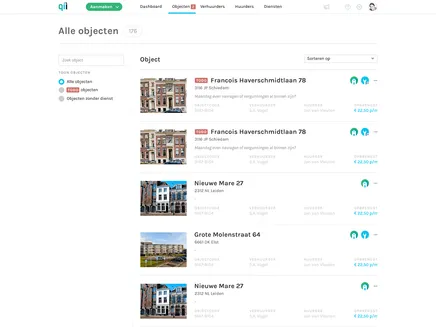 The question
The Qii web application was technically at an advanced stage, but it still lacked an attractive and logical design. It was up to us to sink our teeth into that.
Our solution
Based on user stories, we determined the interaction design of the application section by section. Because the application is bulky, we worked in a SCRUM-like manner. This allowed us to deliver as much output as possible within the available hours.
Based on this interaction design, we were able to enter the next phase together: the final design and its HTML/CSS templates.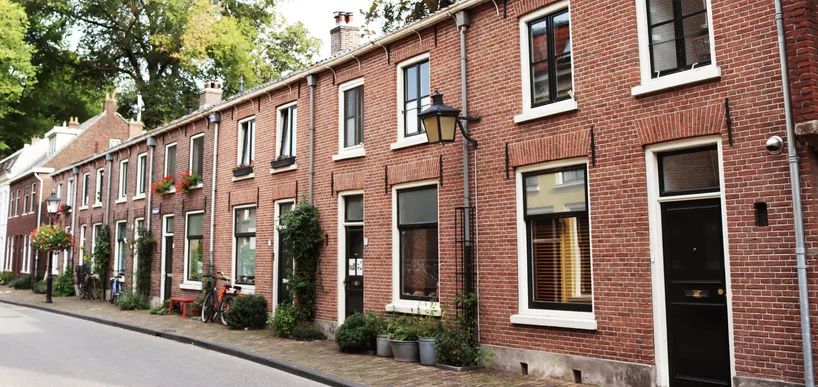 The result
Partly due to its design, the Qii platform has become an attractive, clear and logical web application that truly unburdens landlords.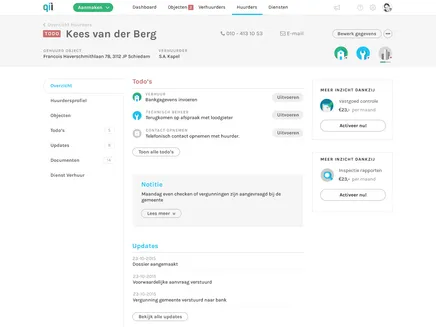 Got interested?
Feel free to contact us, and of course with no obligation, to find out what we can do for you.