Delivered
Responsive website with Craft CMS
Boonk Van Leeuwen is a true Rotterdam law firm. They are based in the Groothandelsgebouw. They specialise in everything port-related, such as shipping, logistics and trade.
Check the website
The question
Boonk Van Leeuwen Lawyers' website at the time had become outdated and vulnerable to hacking attacks. Unfortunately, they had even fallen victim to these. They came to us asking if we could help them with a new, secure website. But of course!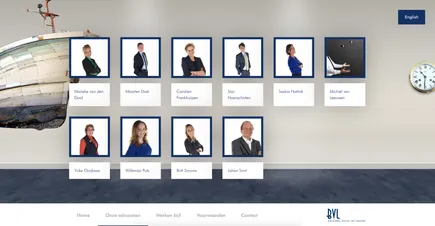 The solution
In consultation with MASS, their system administrator, we decided to move the hosting of the website to a reliable hosting party and ensured that the website was properly secured.
We then designed and built a responsive version based on the design of the old website, so that the website is now easily usable on screens of all sizes. For this, we used the user-friendly Craft CMS.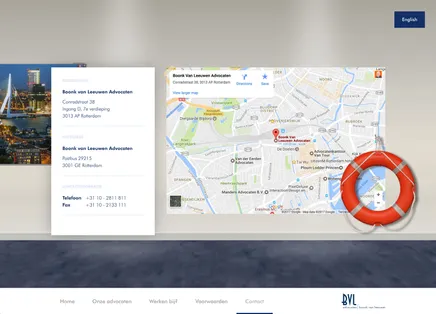 The result
We created an attractive and presentable website that has a horizontal flow, making it different from many other websites. It was a fun challenge for us to make such a 'transverse' website yet fully responsive.
Boonk van Leeuwen Lawyers now has a secure website that is usable on all screen sizes and reflects the firm's identity well.