Project
Interaction design, 2015
Delivered
UI/UX designs of the website
The Association of Dutch Dentists (ANT) is the advocate for dentists, a rapidly growing professional organisation with its own sound. They are committed to improving the profession's image and continue to fight against bureaucracy.
The question
The ANT asked us to come up with an outline for a new website with a dedicated section where members can get additional functionalities such as downloads, knowledge base and more.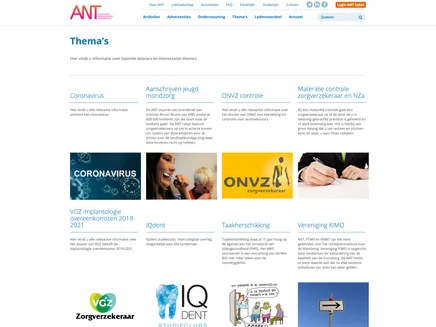 Good design makes ANT members happy to use our website.
— Jan Willem Vaartjes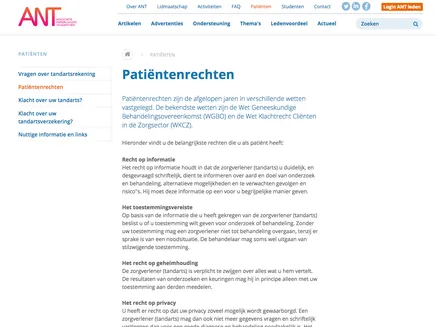 Our solution
We set to work on developing a functional design based on all the requirements. We took stock of these and incorporated them into wireframes. This was done in consultation with the technical party that was going to develop it, in order to achieve the best possible end result. After this phase, all screens were worked out into user interface designs. That is, all pages were designed according to the new style we developed.
The result
We are very proud of the new website built by Dockbite. We did the art direction on this and it was filled by the customer himself.
Wondering what we can do for you?
Give us a call and we will look at the possibilities together.