Project
Webdevelopment, 2018
Delivered
Responsive website in Craft CMS 3 with API link to iPad app
Together with our partner L5, PixelDeluxe has developed the website for ALP Maritime. The website is entirely maintainable by our client and also feeds ALP Maritime's iPad app with new projects in real time. The app was developed by Impart.
Check the website
Heavy transport over sea
ALP Maritime is a specialist in ocean towing, offshore positioning and mooring or floating platforms, heavy transport and salvage operations. They operate the best fleet the maritime towing and transport industry has to offer.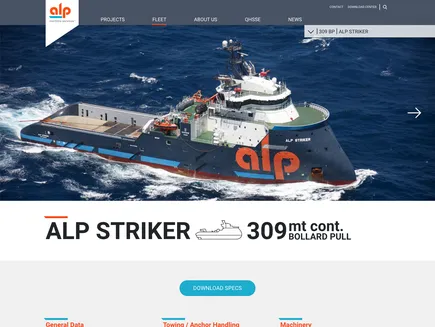 They have been fantastic in helping us make our dream website a reality.
— Gerrit-Jan Fidder, ALP Maritime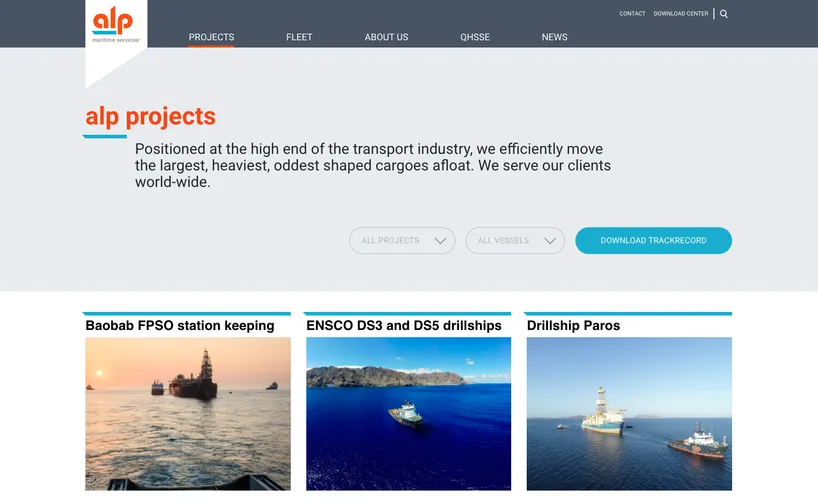 The result
PixelDeluxe has created a website for ALP Maritime that completely suits their needs. The CMS is easy to use and all content can be managed in one place. All their photos, project data, ship specifications can be set here and are automatically displayed on the website. Even if one downloads a PDF, these current data are in it. Also, all information from the website is transmitted to the app via an external link.
When information is requested from the app about a ship or a selection of projects, the request is sent to the website, which then sends an e-mail to specified email address.