Project
Webdesign and webdevelopment
Delivered
Website in craft CMS 3
Rechtsagent asked us to transfer their old website to a new environment. We 'scrapped' this one because we did not have access to the old files. We extracted all text and photos from the old website via a script and imported them integrally into the new cms and website.
View the website
Clear shape
We gave the website a fresh and attractive look, but also took into account marketing needs. The website has clear call-to-actions and forms to generate leads.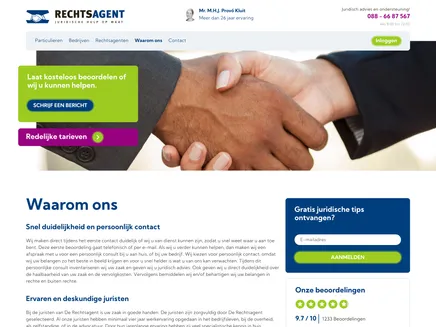 Free design in terms of page blocks
We have taken into account page blocks created automatically via import in the setup. These can also be created by the client itself when a new page is added.